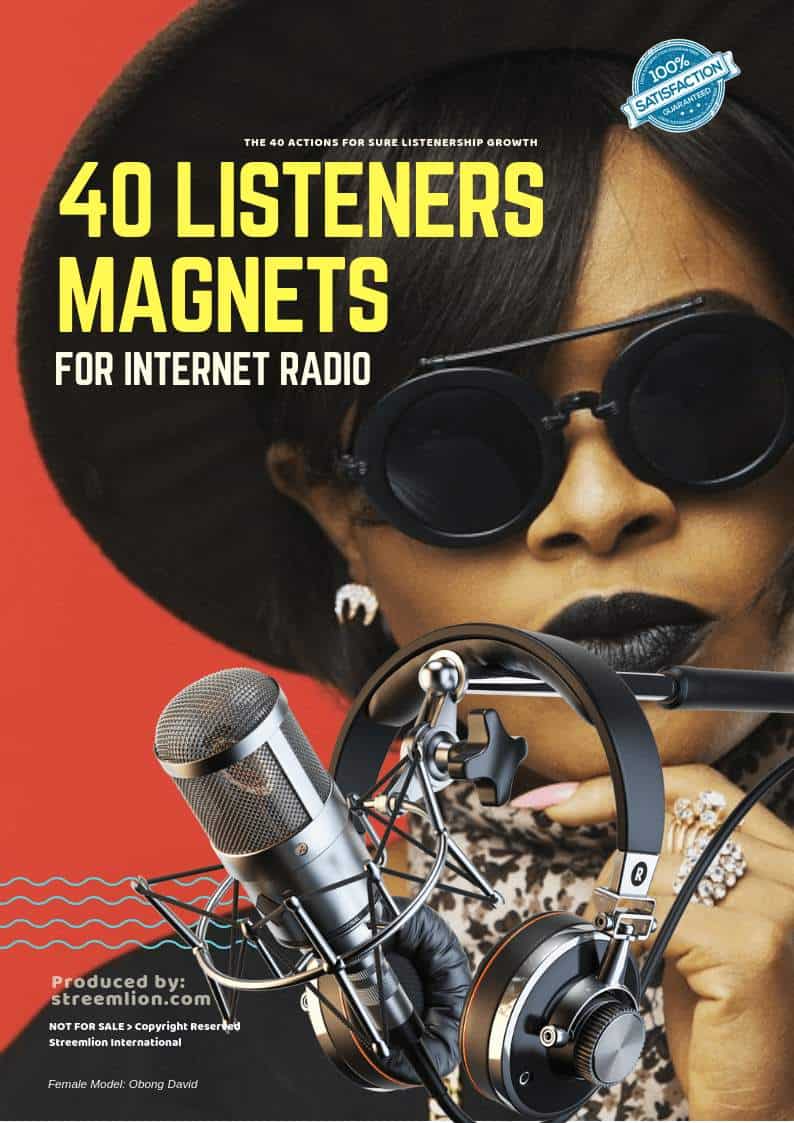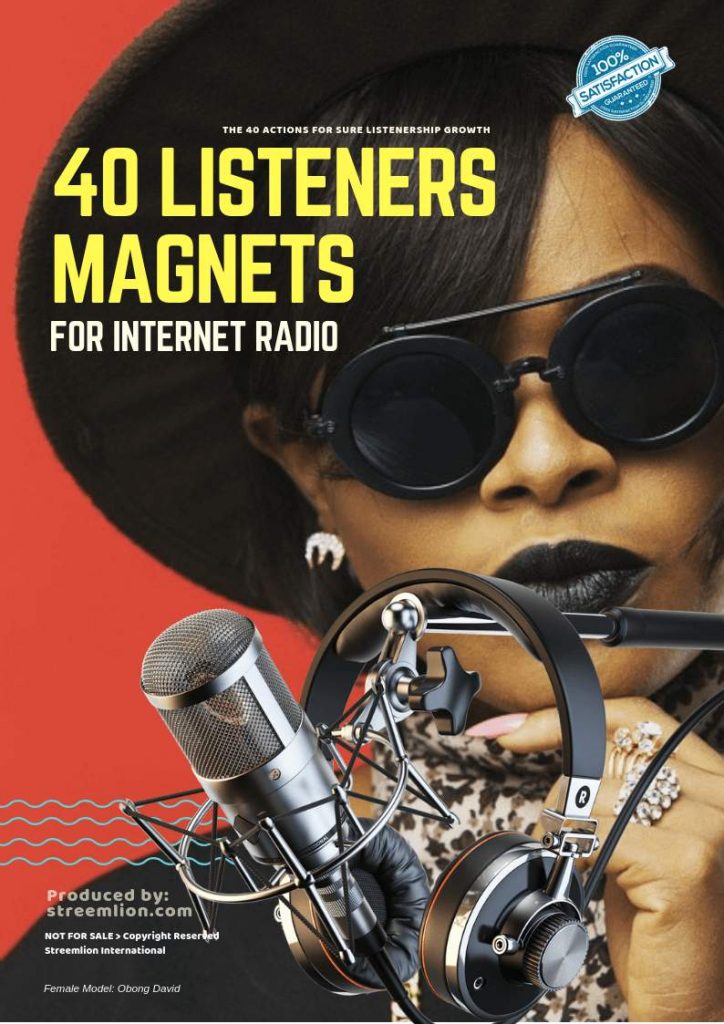 IMPORTANT NOTICE  READ FIRST:
How to get listeners for your Internet Radio. 
Often times, Internet Radio Producers soon find out that the passion with which they started their station is not as high as when they suddenly discover how tough it is to drive listeners to their stations to crown their efforts, money been spent and tireless pursuits of creating iconic radio brand.
What you will get in this report are tips that can catapult your station to the zenith of listenership and remove those frustrations. If you're ready to put in the work you will surely get the worth.
Download and start putting them to conscious use.
This e-Book is not for sale. You have NO RIGHT WHATSOEVER to sell it, exchange it for any form of compensation, modify it or alter it in whole or in part. You're, however, permitted to share it in its original form without any modifications. You're also free to share the download link or link back to this download page from your website.
If you're thinking to start your own Internet station the easy and affordable way, or just want a new home for your great station then check out Streemlion plans and Pricing and then use this guide to drive listening traffic to it.
If you're reading this article and considering starting your own station then you need to read How to start an Internet Radio
NOTE: You'll Need to Unzip the File.