New Streaming Service Coming
We're proud to let you know of our impending launch of a new Streaming platform known as Everest Cast Pro.
As a company looking to offer more value to its users, we decided to launch a NEW Premium Shoutcast & Icecast Streaming Service to be powered by Everest Cast Pro.
Our basic service offers Centova Cast (CC) as the control panel. This is, of course, becoming outdated for today's modern radio stations. CC is still a widely used and reliable control panel, but development in modernizing it is VERY slow, with many modern and new functions not available.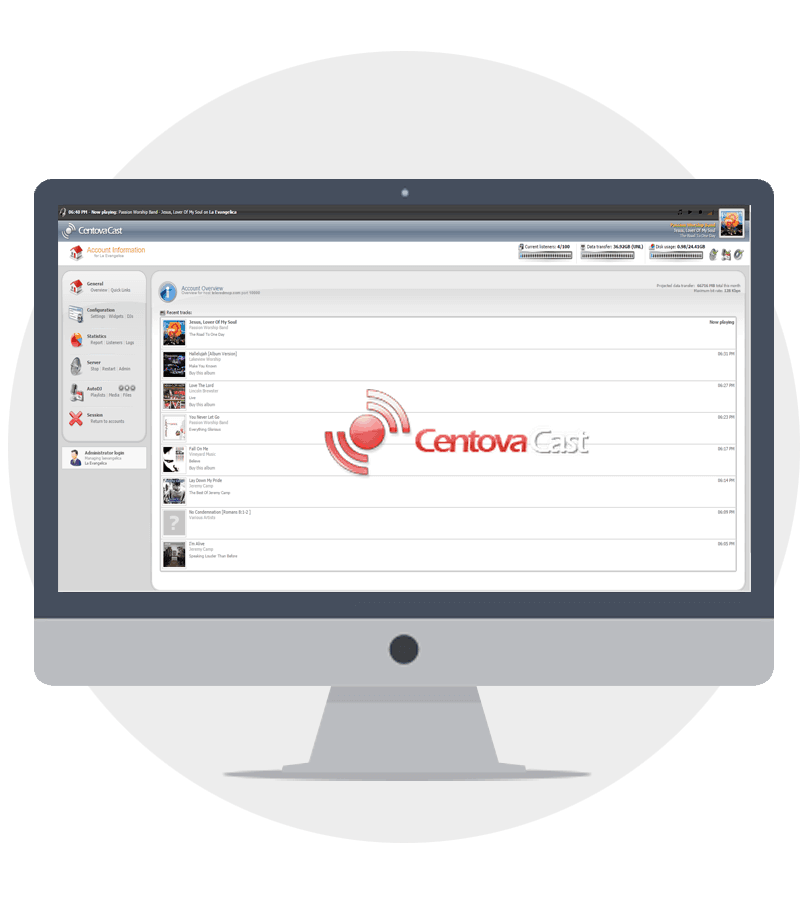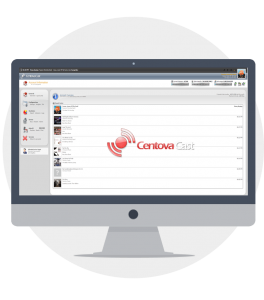 Everest Cast Pro as our premium platform is designed to be cleaner, fresher with a modern design/layout and supports HTTPS (SSL) secured broadcasting. The back-end is powered by Django REST framework, front-end is AngularJS while the streaming daemon is written in C++ for best performance.
Everest Cast Pro (EC Pro) has a long list of features with some of them as industry's firsts. Like running Shoutcast and Icecast protocols on one stream using Channels. One channel of a stream can be Icecast with 192kbps mp3 while another channel can be Shoutcast at 128kbps AAC+ both playing same feed, etc.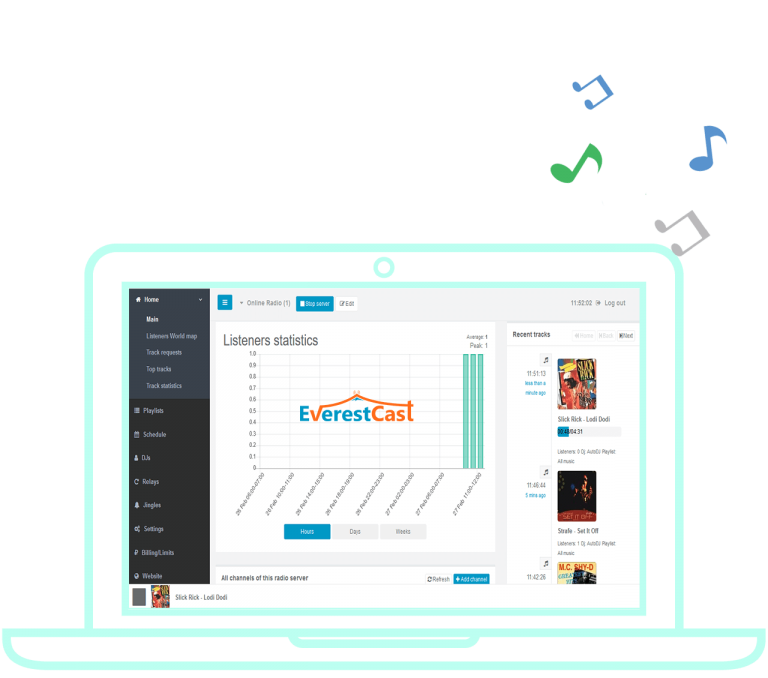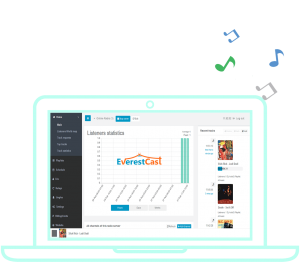 The Following is a non-exhaustive list of  EC Pro features:
- SHOUTcast and Icecast running together on the same stream
- Settings to Prevent Artist Repeat
- Automated Song Requests
- Mp3, Vorbis, Opus & AAC+ Codecs
- Advanced Playlist Schedulers
- Advanced Jingle Manager
- SSL Secured Streaming for Icecast
-Easy Tag  Editor
- Dashboard Ajax Player - Navigate without cutting your stream monitoring.
- Facebook/YouTube Live Streaming
- TuneIn Radio auto poster
- FTP Manager
- Analytics and Reports
- Embeddable player with up/down song voting
- Embeddable Widgets
- Calander View
- And so many more
We will reach you and others soon again on Go-live date, pricing, and other vital info.
COMING SOON